- The number of open workshop seats will be limited due to current government restrictions -

If you would prefer to get the information 1:1 click here for an appointment
Attention Rotator​ Cuff Pain​ Sufferers! Free Rotator​ Cuff​ Workshop
"New​ Rotator​ Cuff​ Workshop​ Reveals​ How​ to​ Get​ Back​ to​ Normal​ Without​ Medications, Injections​ and​ Surgery..."
Saturday, Apr 18th
10:00 AM
200 E. Del Mar Blvd Suite 302 Pasadena, CA 91105
Enter Your Info Below To Register For The Workshop

We value your privacy and would never spam you
Go​ to​ the​ Rotator​ Cuff​ ​ Workshop​ and​ Learn:
1

The​ Single​ Worst​ Position​ to​ Sleep​ ​ in​ That​ Causes​ BIG​ Problems​ in​ the​ Shoulder​ and Rotator​ Cuff...

2

The​ #1​ Biggest​ Mistake​ People​ Suffering​ with​ Shoulder​ Pain​ Make​ Which​ Surprisingly Can​ Lead​ to Rotator​ Cuff​ ​ Surgery...

3

The​ Common​ Causes​ of​ Rotator​ Cuff​ Problems...

4

The​ Top​ 3 Exercises​ for​ the​ Rotator​ Cuff...
Who​ is​ the​ Workshop​ For?
The​ Rotator​ Cuff​ Workshop​ is​ for​ people​ suffering​ with​ shoulder​ pain​ who​ are​ looking​ to​ feel normal​ again​ and​ heal​ naturally​ without​ medications,​ injections​ and​ surgery.
Do​ you​ have​ shoulder​ ​pain​ when​ you:
1

2

3

Reach​ behind​ your​ back?

4

5

Reach​ into​ the​ back​ seat?

6

Do​ work​ around​ the​ house​ or​ yard?

7
Enter Your Info Below To Register For The Workshop

We value your privacy and would never spam you
If​ you​ do​ AND​ you're​ looking​ for​ Natural,​ Non-Invasive​ Treatment,​ then​ Save​ Your​ Spot​ for​ the Rotator​ Cuff​ Workshop​ by​ filling​ in​ your​ name​ and​ information.

***Because​ ​of​ space​ limitations,​ the​ Rotator​ Cuff​ Workshop​ is​ limited​ to​ the​ first​ 20 Registrants...
What Do Others Have To Say About The Rotator Cuff Workshop?
"Over a short period of time, I took two significant falls while walking and ended up in the hospital. Damaging both shoulders and causing constant pain and discomfort, my orthopaedic doctor highly recommended Evergreen for therapy. Upon completion, amazingly, I am like new with a full recovery. Best of all, I was taught a technique as to how a person of my age should learn to walk, greatly reducing the possibility of another fall. GOOD JOB!"
Glenn Taylorson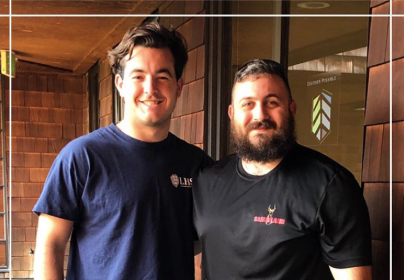 I learned how to stay strong and keep my shoulders healthy. I was back in the water and weight room as soon as possible.
Joseph A.
At the start of my therapy I had a painful and limited left shoulder which prevented me from sleeping, pursuing my sculpting work, and even embracing my spouse. Dave did a methodical exam and figured out what the remedy may be. In brief, I am healed and have resumed all of my desired activities. Thank you Evergreen Physical Therapy.
Amy W
We have limited spots available and space will fill up fast, so register now to avoid missing out.